"Finely tooled Italian-style leather, with labor costs one-fifth those in Italy, Colombia is becoming South America's "Little Italy"…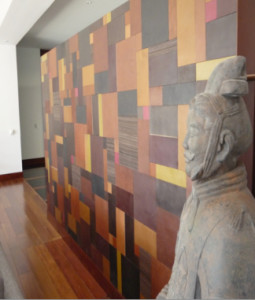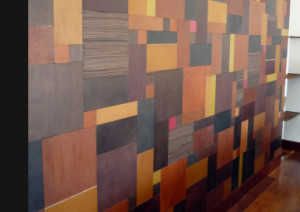 |
A wall mural is an artwork done directly on the wall. It comes fr
om the latin word 'murus' which
means wall. You can commission a wall mural, like the one
depicted above, to add value and decor to you
r house. A wall mural is the perfect form to accent any wall in any space…
Image: Leather tile multicolored mural – Architectural leather – Cueros Arquitectónicos
E L I T E   C A B I N E T   R E F A C I N G   S U P P L I E S  –  L E A T H E R   T I L E S  –  L E A T H E R   P A N E L I N G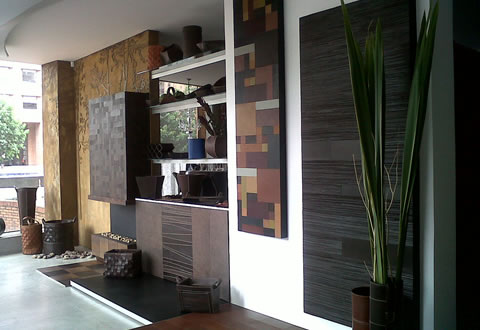 Custom made leather panels and tiles for cabinets, doors,floors, and walls – Architectural leather – Cueros Arquitectónicos

  
Wall mural- wall refacing with multicolored leather tiles – Architectural leather
E L I T E   C A B I N E T   R E F A C I N G   S U P P L I E S  –  L E A T H E R   T I L E S  –  L E A T H E R   P A N E L I N G
Leather tile wall mural over a fireplace – Architectural leather – Cueros Arquitectónicos
E L I T E   C A B I N E T   R E F A C I N G   S U P P L I E S  –  L E A T H E R   T I L E S  –  L E A T H E R   P A N E L I N G
Leather tiles – Architectural leather – Cueros Arquitectónicos
E L I T E   C A B I N E T   R E F A C I N G   S U P P L I E S  –  L E A T H E R   T I L E S  –  L E A T H E R   P A N E L I N G
 Leather tiles – Architectural Leather – Cueros Arquitectónicos
E L I T E   C A B I N E T   R E F A C I N G   S U P P L I E S  –  L E A T H E R   T I L E S  –  L E A T H E R   P A N E L I N G
Staircase refaced with leather tiles – Architectural leather – Cueros Arquitectónicos
E L I T E   C A B I N E T   R E F A C I N G   S U P P L I E S  –  L E A T H E R   T I L E S  –  L E A T H E R   P A N E L I N G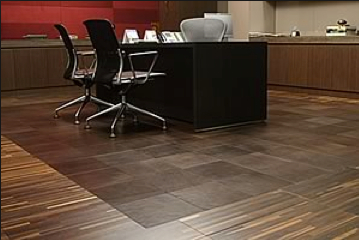 Leather rug – Leather tiles over a
hardwood

floor – Architectural leather

E L I T E   C A B I N E T   R E F A C I N G   S U P P L I E S  –  L E A T H E R   T I L E S  –  L E A T H E R   P A N E L I N G
 Leather tiles – Architectural Leather – Cueros Arquitectónicos
E L I T E   C A B I N E T   R E F A C I N G   S U P P L I E S  –  L E A T H E R   T I L E S  –  L E A T H E R   P A N E L I N G
 Leather Floors – The ultimate elegance… Architectural leather – Cueros Arquitectónicos
E L I T E   C A B I N E T   R E F A C I N G   S U P P L I E S  –  L E A T H E R   T I L E S  –  L E A T H E R   P A N E L I N G
Spaccato Leather paneling & leather tiles – Accent wall mural – Architectural Leather – Cueros Arquitectónicos
Our custom made Spaccato leather panels for vertical surfaces are conformed by fine strips of genuine leather, applied onto panels. This application is ideal for cabinet, door or wall refacing.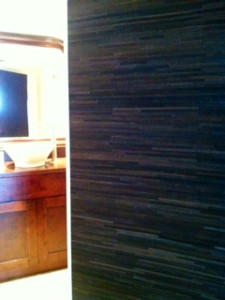 Refacing vertical surfaces is now as easy as 'cut and paste' with our custom-made 'Spaccato' leather panels for vertical surfaces. Leather panels and leather tiles are applications specifically prepared for our clients design specifications. Installation and maintenance is a breeze. The leather tiles for vertical surfaces can also be applied onto panels for quick and accurate installation, or they can be applied directly to the wall. Decorative leather tiles and panels add to the authenticity of a room with a touch of color, texture, and and warmth, soften sound, feel great underfoot, enhance the acoustics of the space, and just like fine wine, they grow better with the years. Leather gets better with age as it gradually develops a rich, natural patina, which is the true mark of quality leather.
BUY THRU US AT LOWER PRICES. WE ARE A MANUFACTURER REPRESENTATIVE IN U.S., WE ARE NOT A RESELLER. EX FACTORY  PRICE FOR CUSTOM MADE, HAND-MADE SPACCATO LEATHER PANELS IS US $170.00 SQUARE METER ( 10.77 SQUARE FEET). ANY LENGTH/ ANY WIDTH/ ANY COLOR/ NO JOINTS. OUR PRICE FOR LEATHER WALL AND FLOOR TILES IS US $ 140.00 SQUARE METER, ANY COLOR, ANY SIZE, ANY TILE PATTERN. SEE  TILE PATTERNS. PLEASE NOTE THAT ORDERS TAKE 30 DAYS TO BE DELIVERED. PAYMENT: 60% DOWN PAYMENT, 40% RIGHT BEFORE DELIVERY. Ex factory price refers to the price of goods at the factory. This does not include shipping or taxes. Leather paneling is easily shipped in a roll.
E L I T E   C A B I N E T   R E F A C I N G   S U P P L I E S  –  L E A T H E R   T I L E S  –  L E A T H E R   P A N E L I N G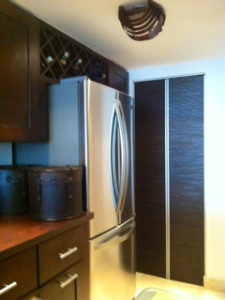 Kitchen cabinet refacing – wenge 'Spaccato' leather panels 1. Refaced pantry bi-fold door/wenge spaccato
E L I T E   C A B I N E T   R E F A C I N G   S U P P L I E S  –  L E A T H E R   T I L E S  –  L E A T H E R   P A N E L I N G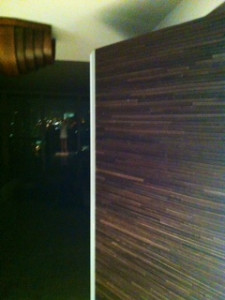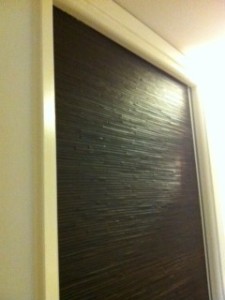 One panel doors refaced – wenge 'Spaccato" leather paneling
E L I T E   C A B I N E T   R E F A C I N G   S U P P L I E S  –  L E A T H E R   T I L E S  –  L E A T H E R   P A N E L I N G
              
1. Refaced front door – terracotta 'Spaccato leather panels 2. Door detail –  'Spaccato' leather panel and wood – Architectural leather – Cueros Arquitectónicos
E L I T E   C A B I N E T   R E F A C I N G   S U P P L I E S  –  L E A T H E R   T I L E S  –  L E A T H E R   P A N E L I N G
    –
1. Front door refacing – tobacco 'Spaccato' leather panels  2. Accent detail on a front entrance door – Horizontal leather trimming, vertical wood trimming – Architectural leather – Cueros Arquitectónicos
E L I T E   C A B I N E T   R E F A C I N G   S U P P L I E S  –  L E A T H E R   T I L E S  –  L E A T H E R   P A N E L I N G
|

Wall Murals/ Bed headers
Patinated leather Paneling- wider strip version.

Leather refacing for walls, doors, cabinets, bed headers and other vertical surfaces…

1. Leather wall paneling – material: Ting Home  2. See our version of patinated leather paneling (below)

Send us your requirements (area measurements/ color(s). We are a manufacturer representative in the U.S. We will forward your inquiry and/ or feedback to the provider and you will receive a response shortly…

|
||
E L I T E   C A B I N E T   R E F A C I N G   S U P P L I E S  –  L E A T H E R   T I L E S  –  L E A T H E R   P A N E L I N G
|