Timeless Kitchen Cabinets in 2016
A minor kitchen remodel can improve the look and utility of the space without costing a bundle, and yields a 75 percent return…
There is an old saying in the home building business, no other product enhances the home's character like cabinetry… So, what if we used leather in more interesting ways? What if we had leather walls, leather floors, leather kitchen cabinets?
For those seeking a one-of-a-kind look, these are some 'out of the box' solutions we would like to share with you… While these solutions may not be for everyone… Are they possibly for you? Find out more…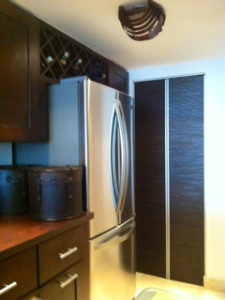 They laughed when we told them about a 'cut & paste' cabinet refacing material that could last a lifetime… But when they saw the results… We turned prospects into clients… Check it out!

This site is for informational purposes only and the content is subject to change