A R C H I T E C T U R A L   L E A T H E R  –  A R T I F A C T S  –   
L E A T H E R   C L A D D I N G
What is an Artifact? Artifact is any object designed to perform a specific function with a view to subsequent use. Artifacts are solutions to man's needs… Bags, bins, tables, tray tables, plates, magazine containers, wine racks, cabinets… 
Find alternatives and the latest in cutting edge leather technology for refacing everyday objects or artifacts. (Nancy Gonzales original – left)

All items (floor tiling, wall paneling, leather-clad furniture, leather wall tiles and stitched hide rugs) are bespoke and can be customized to your measurements and design … We also provide professional advice for the design, color, finish and installation of these luxurious, home-enhancing products, that can be combined with exotic hides and upholstery fabrics, solid timbers, plain, printed or embossed leather, and brushed nickel, chrome and stainless steel finishes.
A R C H I T E C T U R A L   L E A T H E R –  A R T I F A C T S –  L E A T H E R   C L A D D I N G

With an infinite range in leather colors PANTONE COLOR CHART, sizes and treatments, we can create the product that best suits your project, at the best price. Compare prices – U.S and Canada market prices – Here
"Finely tooled Italian-style leather, with labor costs one-fifth those in Italy, Colombia is becoming South America's "Little Italy"…
'Click on the icon'
 |
A R C H I T E C T U R A L   L E A T H E R –  A R T I F A C T S –  L E A T H E R   C L A D D I N G
"In-house" DeSigN projects and Ideas"
Leather containers, tables, tray tables, plates, magazine bins, wine racks, cabinets…
Leather Home Bar Furniture/ zebra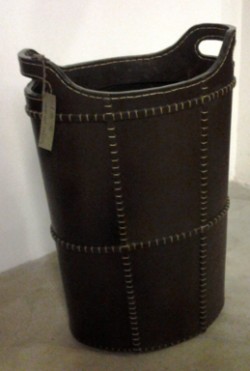 Leather container 1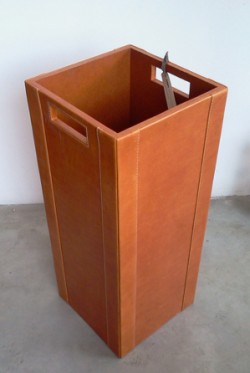 Leather container 2
Leather container 3
Single bottle wine rack/ Utility tables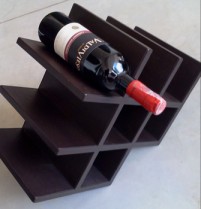 Diamond wine rack

Plates 1 & 2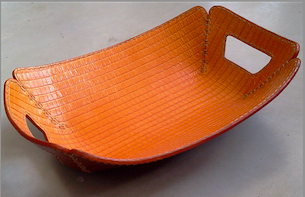 Plate 3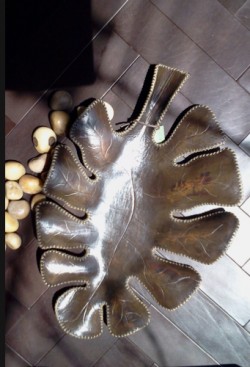 Plate 4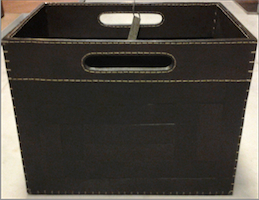 Magazine bin 1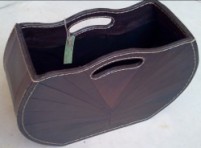 Magazine bin 2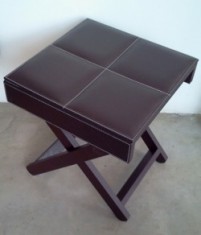 X -Bench  / Tray table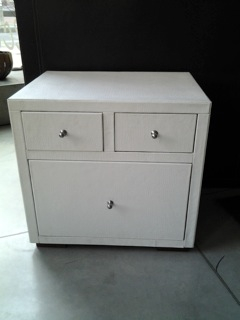 White leather cabinet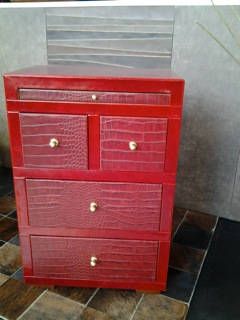 Red leather Cabinet
WE ARE NOT RESELLERS. WE ARE A MANUFACTURER REPRESENTATIVE IN U.S. FACTORY PRICE FOR CUSTOM-MADE, HAND-MADE 'SPACCATO' GENUINE LEATHER PANELING IS US $170.00 SQUARE METER (10.77 SQUARE FEET). ANY LENGTH. ANY WIDTH. ANY COLOR. NO JOINTS. FACTORY PRICE FOR 4 mm SMOOTH LEATHER PANELING 1.20 MT X 50 CM (3.937 x 1.640 FEET) IS US $150.000. ANY COLOR FROM THE PANTONE COLOR CHART.  MADE IN COLOMBIA
PLEASE NOTE THAT ORDERS TAKE 30 DAYS TO BE DELIVERED. PAYMENT: 60% DOWN PAYMENT, 40% RIGHT BEFORE DELIVERY. Ex factory Price refers to the price of goods at the factory. This does not include shipping or taxes. Leather paneling is easily shipped in a roll.
A R C H I T E C T U R A L   L E A T H E R –  A R T I F A C T S –  L E A T H E R   C L A D D I N G